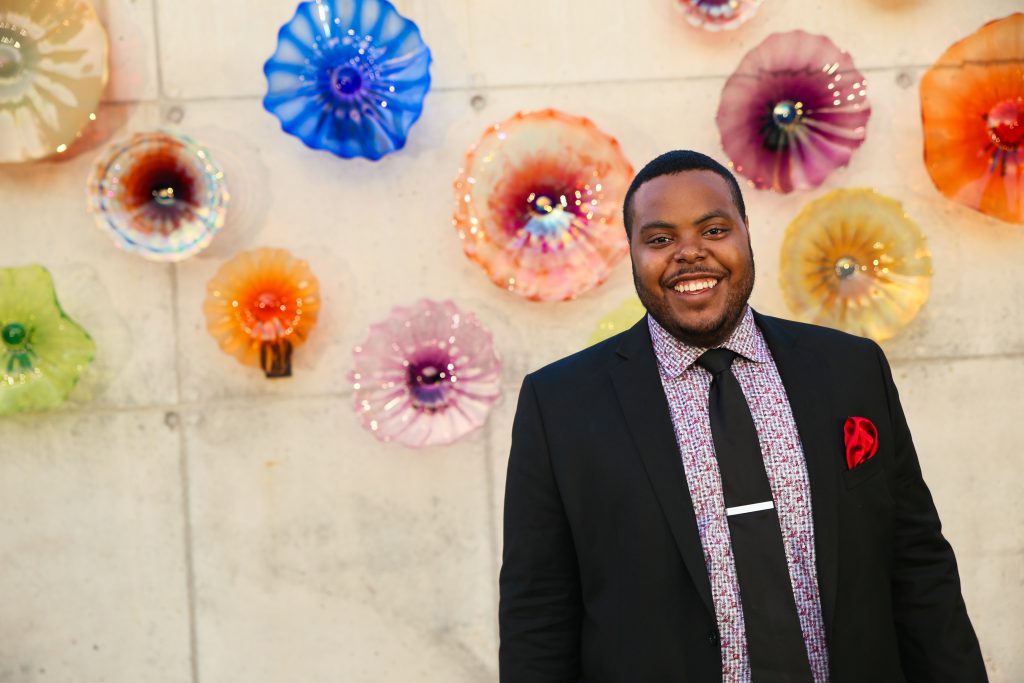 Congratulations to Rapheal on his new role at RELO Direct, Inc.!
Rapheal gained professional experience through our Find Your Future (FYF) program, which matches current and former DCFS-involved youth with paid internships, job skills training and other development opportunities. As a FYF employment partner, RELO Direct got to see first-hand what an amazing communicator and motivator Rapheal is when he spoke at our FYF closing luncheon last summer.
Now one month after graduating from Lake Forest College, Rapheal has accepted a position in RELO Direct's communications department.
Posted on August 1st, 2017 (No Comments) | Permalink
DCFS-involved youth 'find their futures' in Chicago's business community
Innovative program matches 24 youth with paid internships at leading companies
CHICAGO – As many young people enjoy relaxing at the beach during Chicago's summers, a special 24 young adults are being recognized for their outstanding commitment to professional development through the Find Your Future program.
Developed by the Illinois Department of Children & Family Services (DCFS), Find Your Future is an innovative professional enrichment program that matches current and former DCFS-involved youth with paid internships, job skills training and other career development opportunities. The program is managed by Kaleidoscope, a non-profit child welfare agency that reviews the rigorous applications, recruits businesses to participate and facilitates additional workshops to reinforce professional skills.
"Find your Future is a unique and rewarding partnership between employers and our youth," said Kaleidoscope Executive Director Kathy Grzelak, LCPC. "Through their internships, these young people gain invaluable work experience, build their professional networks and are able to compete with their peers in today's job market."
Over the last year, Kaleidoscope secured internships for 24 young adults at a total of 21 businesses across the city. Business partners include: Rehabilitation Institute of Chicago, Windy City Times, Valid USA, RELO Direct, Acceleration Pro, Christopher House, and the Chicago Police Department.
"Some of the largest companies in Chicago have opened their doors to young people in need in our community," said Grzelak. "Our business partners set the bar high for what it means to be an innovative, committed leader within our city. We're proud to have their support in developing our future leaders."
A luncheon is being held to honor these young people on Thursday, August 4. Camille Grayson, Senior Marketing Manager of Zekelman Industries, will open with remarks on behalf of Kaleidoscope's board of directors. This event is not open to the public.
—
Kaleidoscope is a non-profit child welfare agency that has been serving children and families impacted by abuse and neglect since 1973. Our goal is to keep children safe within a home environment through innovative service delivery. Our mission is to empower children, youth and families impacted by abuse and neglect to build resourcefulness, resiliency and supportive relationships. Learn more at Kaleidoscope4Kids.org.
Posted on August 1st, 2017 (No Comments) | Permalink